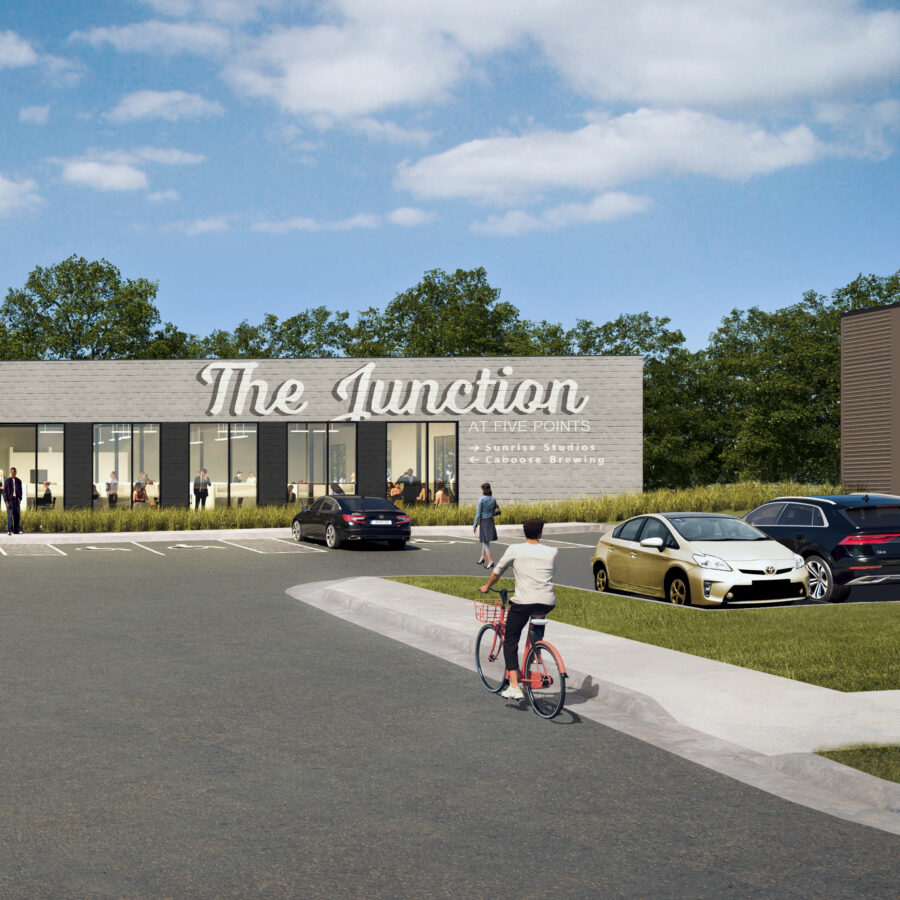 Follow Along as The Junction at Five Points Comes to Life!
The Junction at Five Points Construction Updates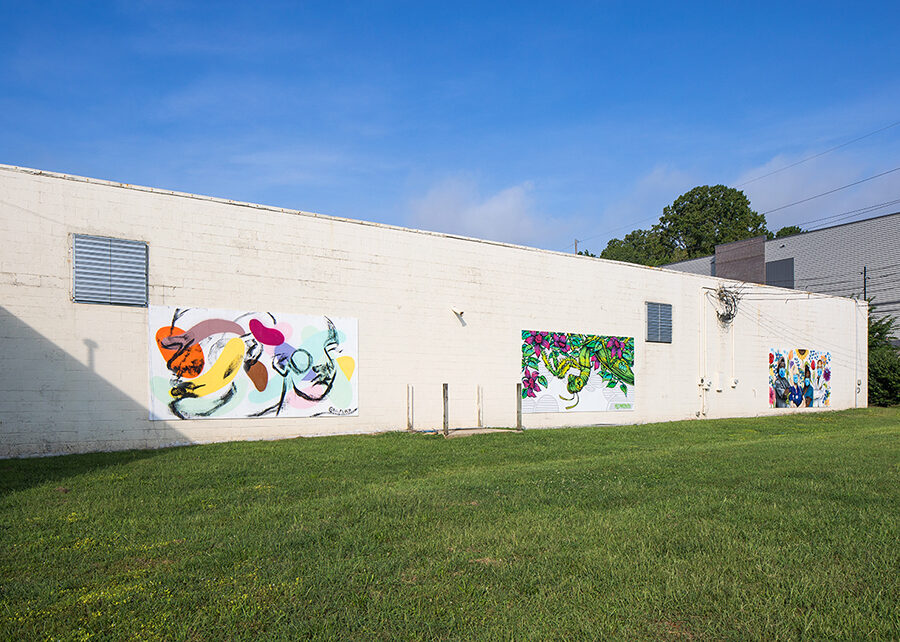 Artist of the Month Series Complete!
We had four amazing local artists beautify the walls of the building prior to construction. Don't worry! The murals are safe and sound waiting for their next wall to be hung on. Rumor has it, they may make an appearance again on the new walls of The Junction at Five Points!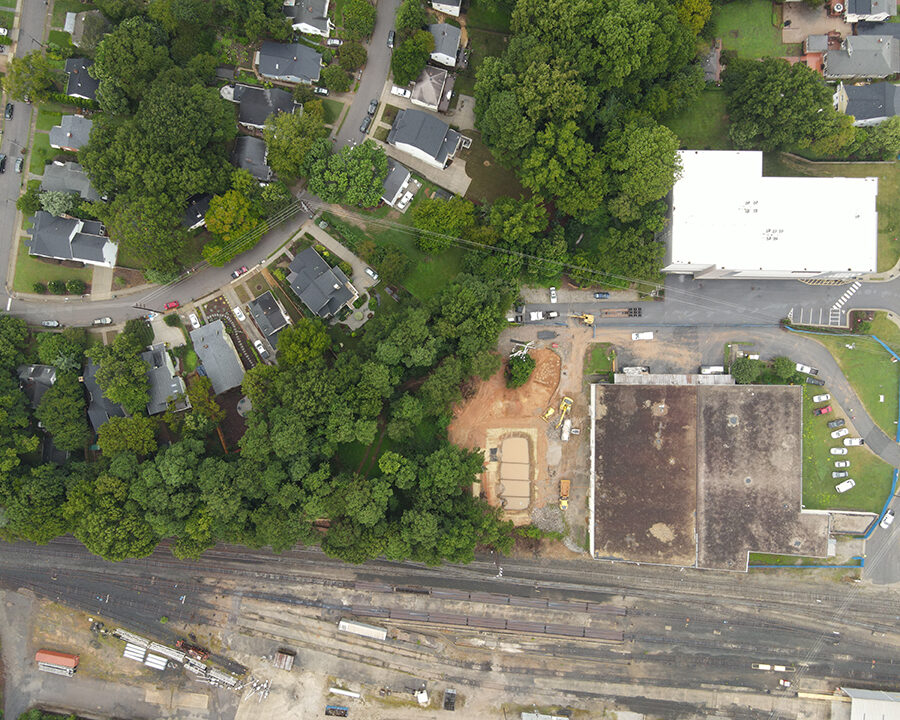 Aerial Shot! BEFORE
A great aerial that was shot when grading had just begun.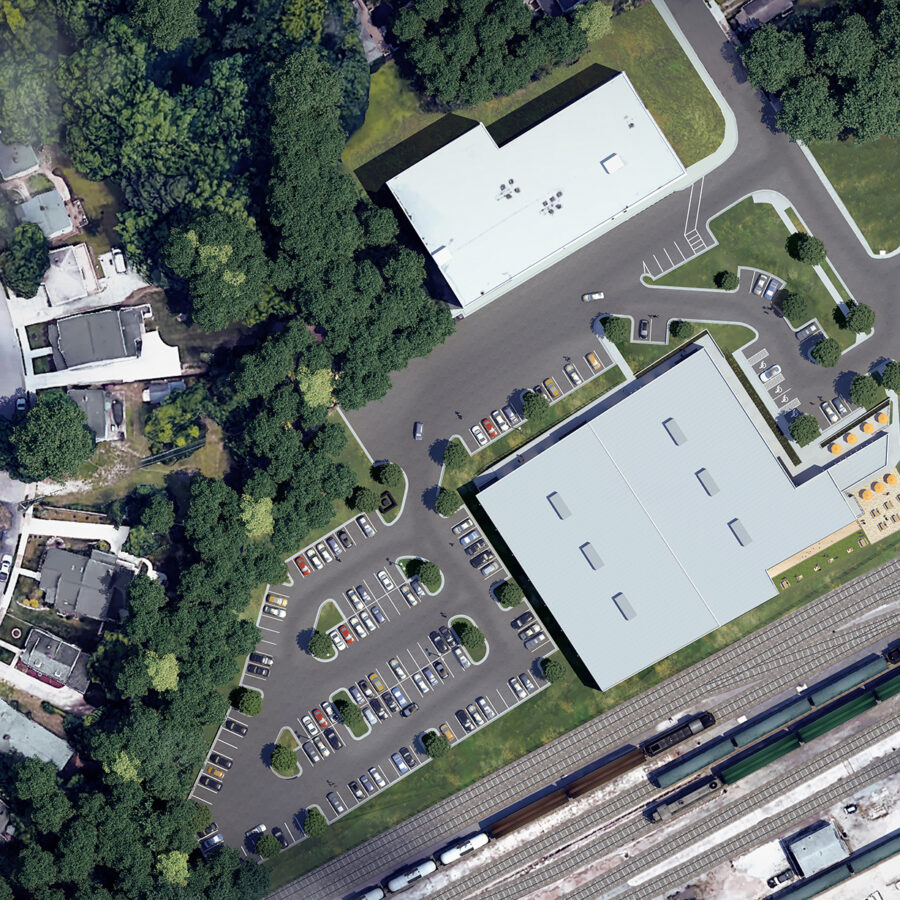 Aerial Shot! AFTER
Here is what we should be seeing from the sky in just a few short months!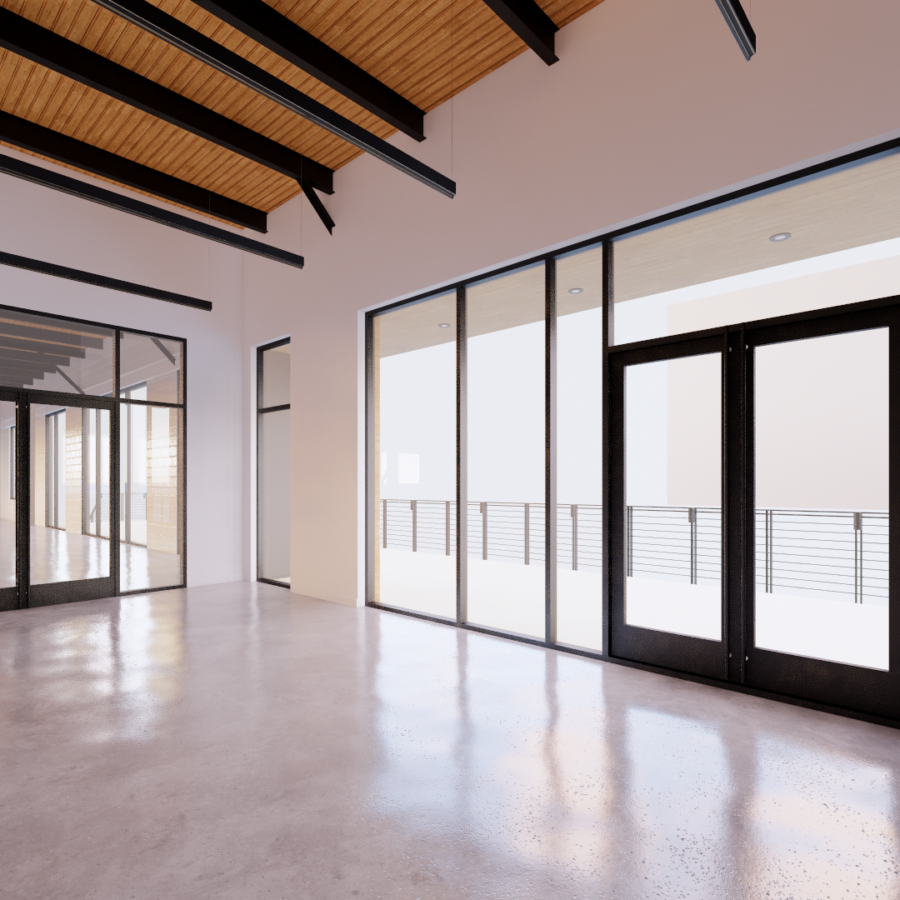 Entry Vestibule
Who doesn't love exposed wood ceilings? The best part? They are original to the building! See next photo for reference.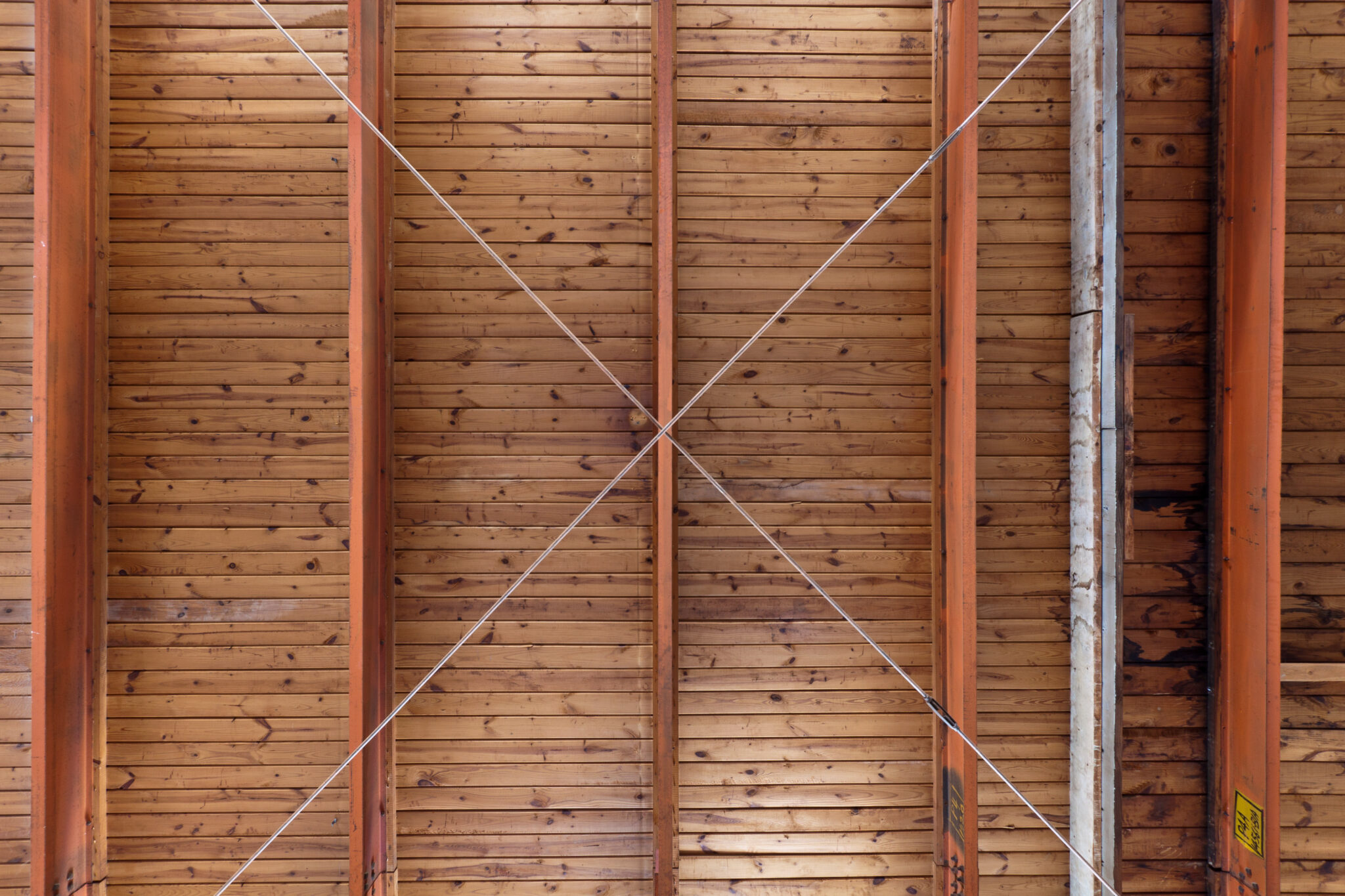 Exposed Original Wood Ceilings
Great condition and absolutely stunning.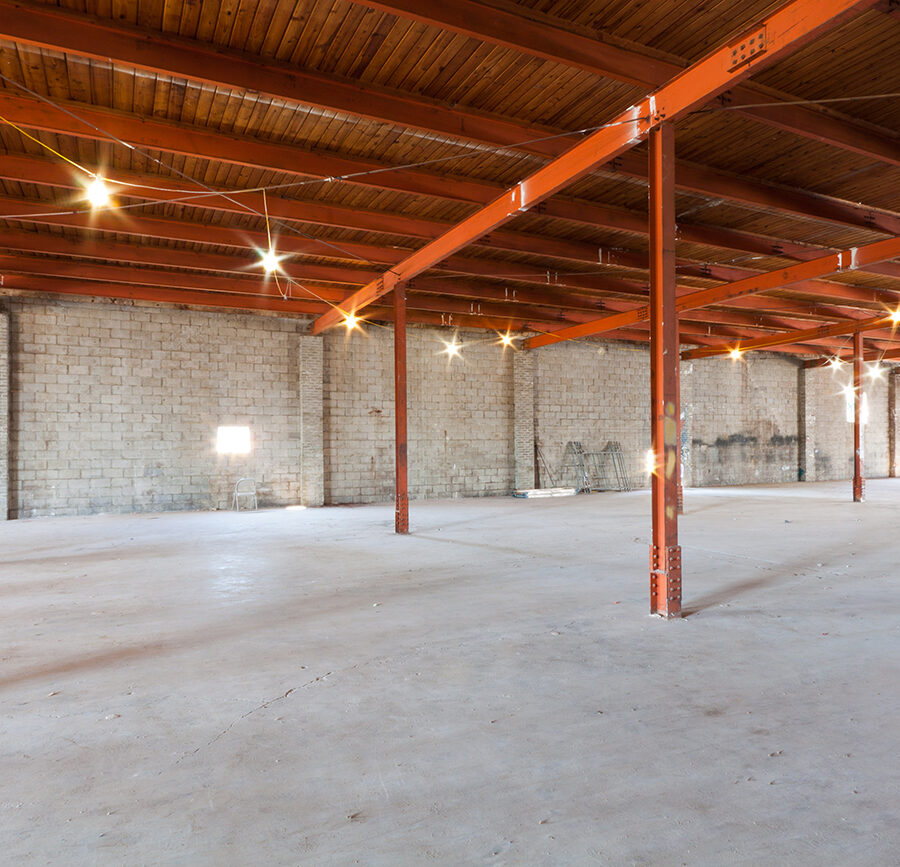 Expansive Open Floor Plans
Expansive floor plans efficient for all uses of space.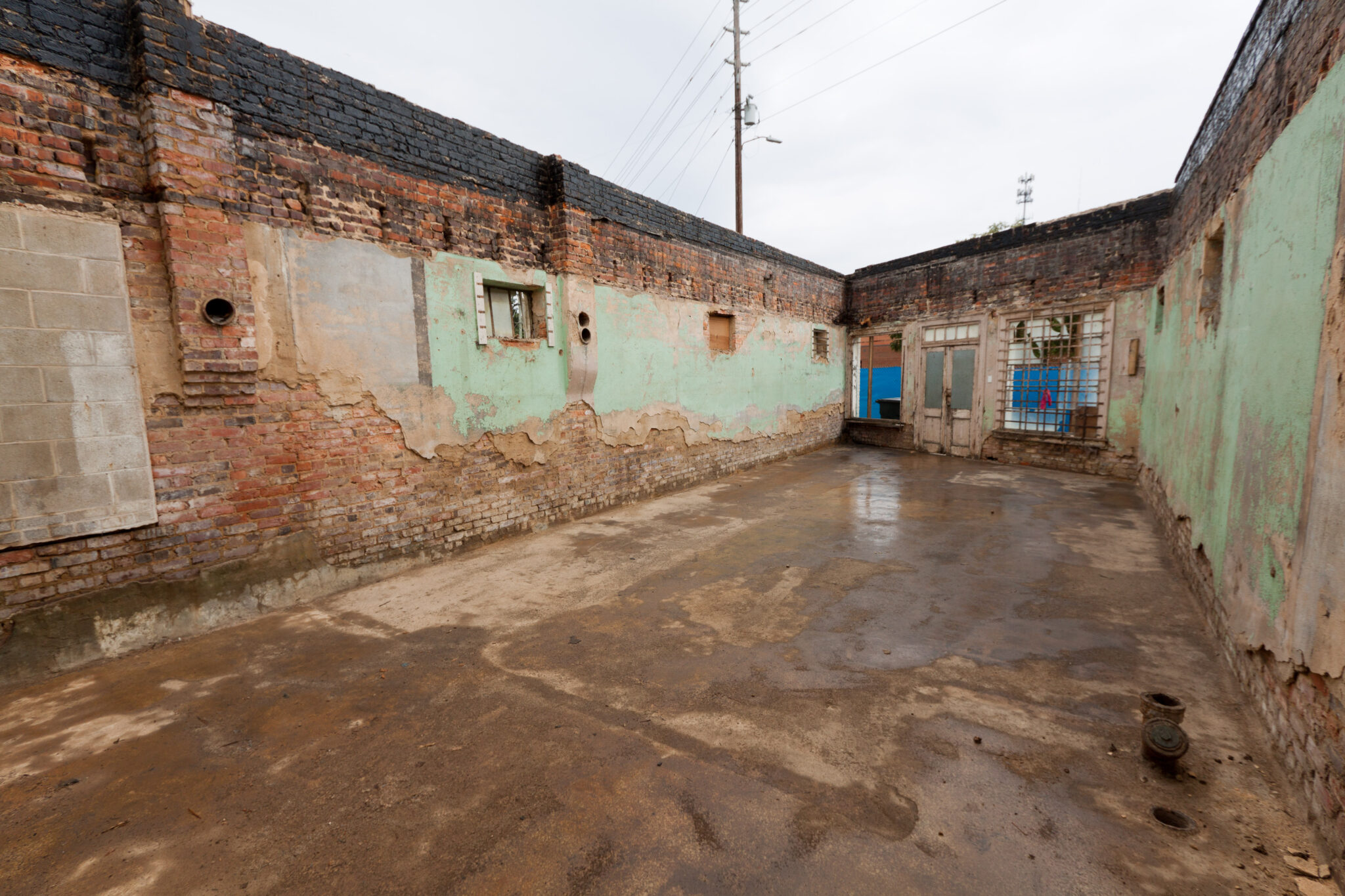 Who needs a roof anyways?
Check out this original brick and the many layers of paint that attempted to cover it up.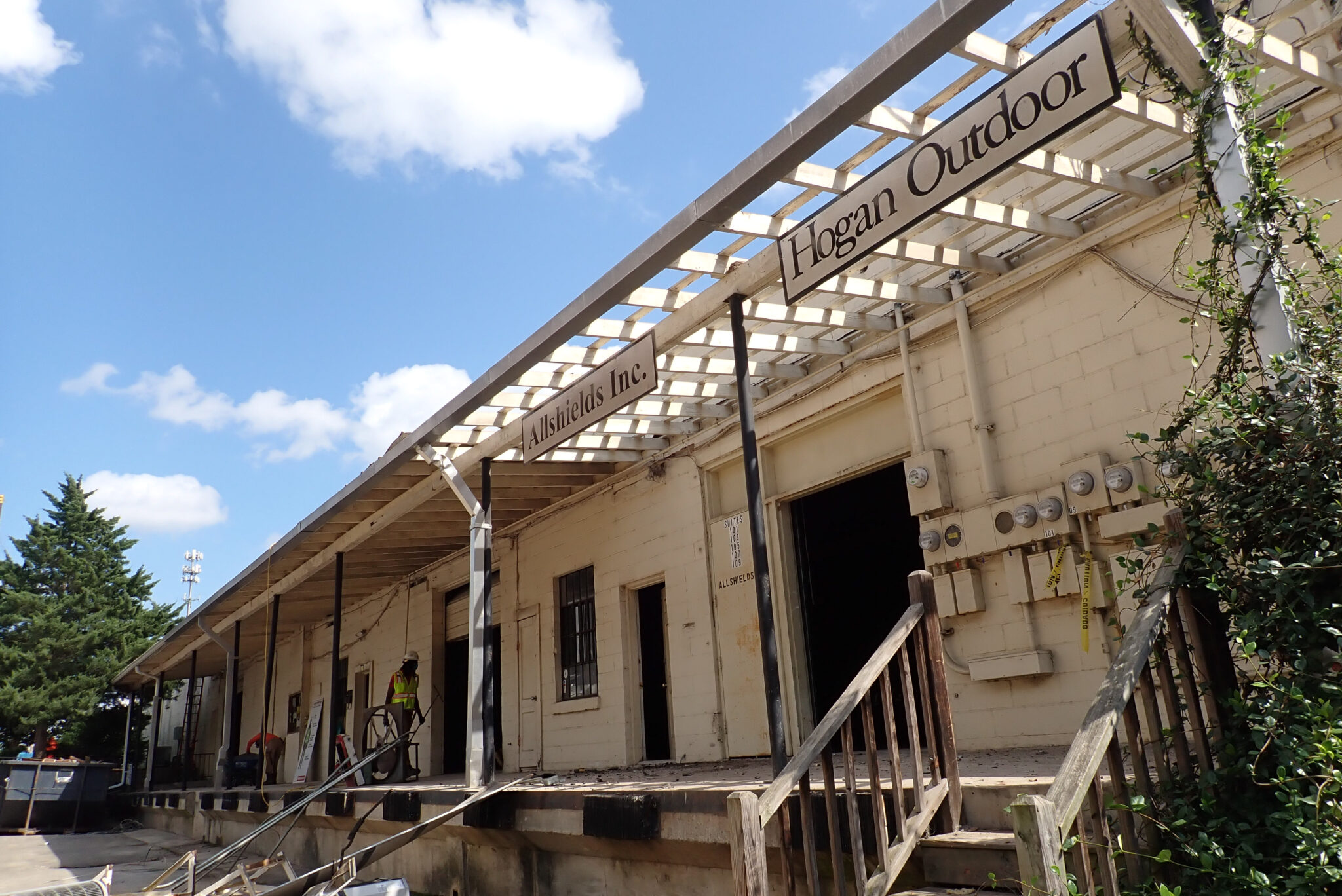 Demolition Begins!
Out with the old and in with the new.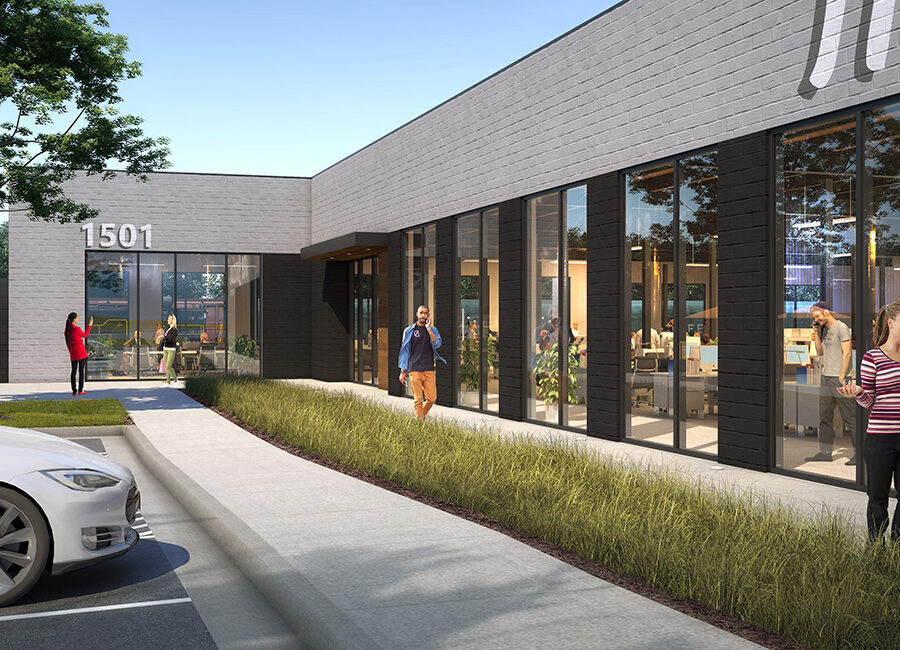 Floor to Ceiling Windows
Floor-to-ceiling windows will give The Junction at Five Points that bright and open feel that we all enjoy.
Behind the Scenes of Floor to Ceiling Windows
Structural steel is being installed that will allow us to open up the exterior walls for floor to ceiling windows.