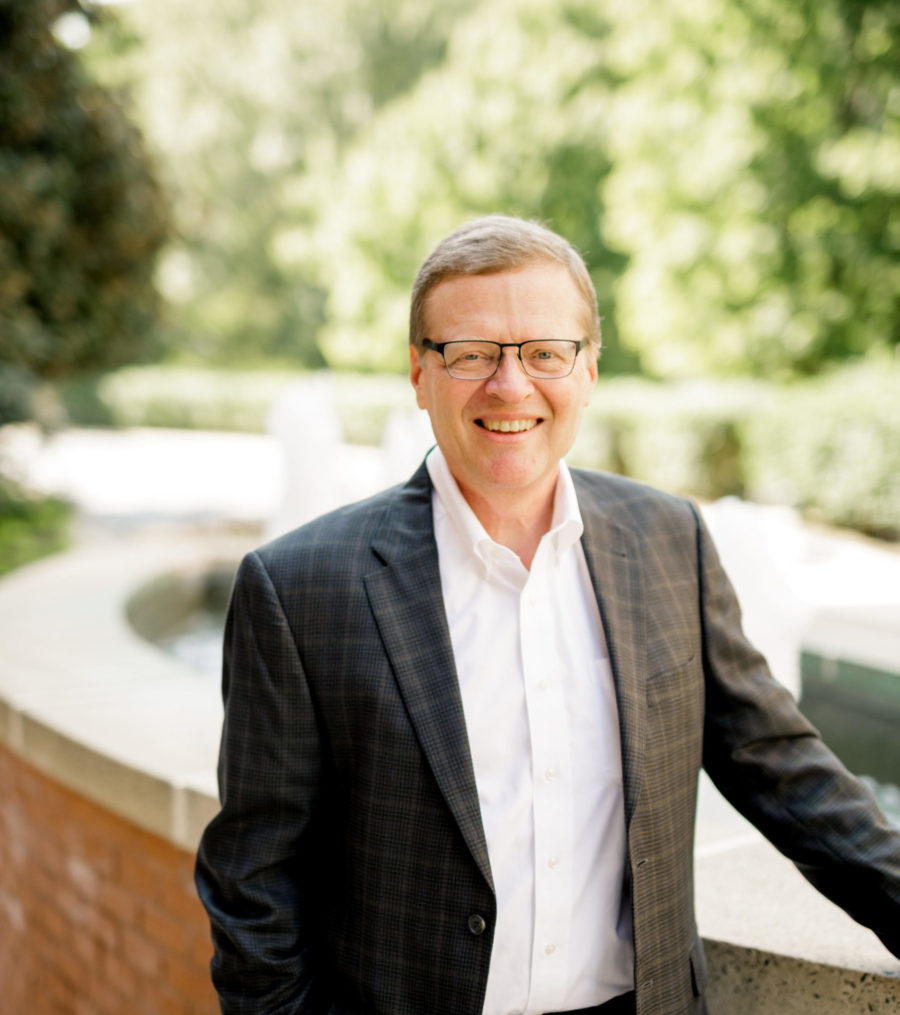 Tom Huff
Principal | Senior Vice President Development
Tom joined Capital Associates in 1985 and is responsible for leasing and marketing, economic analysis, financing, land acquisition, design and construction of new properties. He also serves as asset manager for properties in which he is a partner.
With Capital Associates, Tom has managed the development of the following projects: The Arden Apartments (122 Units), The Biomedical Partnership Center (Life Science Laboratory at NC State), The Greens at Centennial Apartments (292 Units), Chef's Academy culinary arts school, Tryon Office Center Phase II, Medical Plaza at Rex (Raleigh), Tryon Office Center Phase I, Rex Cary Medical Office Building, second office building for the Motor & Equipment Manufacturers Association (MEMA), 1400 Crescent Green office building, 14001 Weston Parkway "flex" facility, 4201 Lake Boone Trail medical office building, "flex" facility for ABB Power T&D Company, expansion and renovation of Gregory Poole Equipment Company, office and training center for the Instrument Society of America, 13000 Weston Parkway "flex" facility, retail store for Borders Books & Music, manufacturing facility for ABB Power T&D Company, office headquarters for the Motor & Equipment Manufacturers Association, clinical laboratory for SmithKline Beecham Clinical Laboratories, office headquarters for Trans World Radio, lodge facility for Trans World Radio, 130 Edinburgh South office building, analytical laboratory for Industrial and Environmental Analysts, The Summit office building and 125 Edinburgh South office building. Projects range from $2.3 to $75 million in value, and one to ten years in duration. They are located in North Carolina, Florida and Virginia.
Tom brings to Capital Associates a strong background in design and development, as well as substantial experience planning high-quality office, hotel and residential properties. Early in his career he worked in Atlanta for the firm of John Portman and Associates, one of the premier architect-developers, and other architectural firms in Boston and Philadelphia. He was also a member of the development team at Seabrook Island, a luxury resort island near Charleston, South Carolina, and designed resort homes on Kiawah Island.
Tom received the degrees Bachelor of Architecture from Auburn University and Master of Architecture in Urban Design from Harvard University. He subsequently obtained his MBA from The Wharton School of the University of Pennsylvania. Tom is registered as an Architect and licensed as a Real Estate Broker in North Carolina. He holds an active certificate from the National Council of Architectural Registration Boards, and is a member of ULI and NAIOP. Tom served for many years on the Board of Directors of the Cary Chamber of Commerce, and was a Past Chamber Chairman.  He has served on Town of Cary task forces studying new site development guidelines and changes to the comprehensive sign ordinance.