Privacy
See Privacy Statement Below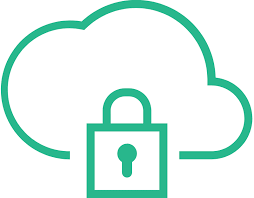 Corporate Privacy Policy
About this Privacy Statement
Capital Associates Management, LLC and our subsidiaries and affiliated companies (collectively, "Capital Associates", "we" or "us") are providing this Privacy Statement to describe the information collection practices we employ and the options available to you about the ways your personal information is collected and used by us.
This Privacy Statement applies to (i) information we collect when you visit an Capital Associates website or use online applications that reference or incorporate this Privacy Statement, and (ii) [personal information we collect related to offline sales and our marketing activities]. In some cases we provide a separate or supplemental notice when we collect personal information.  If there is any conflict between the terms of the separate or supplemental notice and this Privacy Statement, then the terms of that separate or supplemental notice will control.
What personal information does Capital Associates collect and how is it used?
Technical Information.  When you visit our websites, we collect technical information your browser automatically makes available about your device and your use of those websites, including your Internet Protocol (IP) address, browser type, browser language, Internet Service Provider's domain names, access times and referring Website addresses. We may also collect this information using cookies (as defined below).
We use this technical information to measure and analyze our website pages, and to improve the content, performance, security and usability of our websites.
Some browsers have incorporated features such as "Do Not Track" (DNT) options that can send a signal to websites you visit, affirmatively indicating you do not wish to be tracked.  Due to difficulties in interpreting and understanding how to process the DNT signals, our websites do not currently respond to browser DNT signals.
Contact and Transaction Information.  Capital Associates collects basic contact information provided by website visitors, customers, suppliers and business partners such as a visitor's name, title, company, email, telephone number, billing and shipping address, purchasing preferences and other related information. Capital Associates websites may also collect transaction information, including purchase history, order and contract information, and payment and billing information, when our customers, suppliers and business partners transact with us. Capital Associates collects this information when you: (1) fill out forms on our websites; (2) communicate with us by email, through our customer service and technical support call lines, through online chat tools, and by using the "Contact Us" feature on the websites; (3) become a Capital Associates customer, supplier or business partner; (4) request information from Capital Associates; (5) participate in surveys or respond to special offers; or (6) submit a comment, request or concern to Capital Associates.
Capital Associates uses contact and transaction information to:
Provide products, information and services you request
Deliver effective customer service and improve business operations
Manage, nurture, and qualify customer leads
Manage projects with our customers, suppliers, and business partners
Complete transactions with our customers and suppliers
Send communications to you for marketing or customer satisfaction purposes
Recruiting Information.  If you apply for employment at Capital Associates, we will collect and use personal information such as your name, contact information, and education and work history. We use this information to determine your suitability for employment, to communicate with you about your application, and to carry out other aspects of our recruitment and hiring processes.
How does Capital Associates share my information?
Capital Associates does not rent or sell your personal information to third parties. Capital Associates may, where permitted by law, share your personal information as described below:
Within Capital Associates. 

We may share your information within Capital Associates and among our subsidiaries and affiliates for the purposes described in this Privacy Statement.

With our Service Providers and Partners.

  We provide your information to trusted business partners, service providers and other third-party agents who we engage to help us carry out the purposes described in this Privacy Statement.  We require such third parties to handle information in a manner consistent with our policies.

Disclosures Required by Law.

  Capital Associates may disclose your personal information to law enforcement, governmental officials or other third parties as we believe, in our sole discretion, is: (i) necessary or appropriate to comply with legal process or meet national security requirements; (ii) to protect the rights, property, or safety of Capital Associates, its business partners, you, or others; or (iii) is otherwise required by applicable law.

Mergers & Acquisitions.

  In the event Capital Associates is merged into or acquired by another entity, your personal information may be transferred to such entity as a part of the potential or actual merger or acquisition.

With Your Consent.

 We may share your personal information with others if we notify you in advance and you consent to the sharing.
Does Capital Associates use external hyperlinks?
Capital Associates websites may contain links to third-party websites that are outside of our control and not governed by this Privacy Statement. Capital Associates does not assume responsibility for any of these sites, their content, security or their privacy statements.  If you decide to access any of the third-party websites, we encourage you to exercise caution and review the privacy statements posted on those websites.
Does Capital Associates use cookies and similar technologies?
Our websites use cookies to help personalize your online experience. Cookies are small text files stored by web browsers on a computer or mobile device. They allow websites to store things like user preferences, downloaded files, and form submissions, so that it can recognize you when you return to the website and respond appropriately. Users can accept or decline cookies.
Capital Associates utilizes commercially available analytics and measurement services, such as [Google Analytics, Google AdWords, Act-On Marketing Automation, and Live Chat software, etc.].
Capital Associates does not use web beacons, pixel tags, "web bugs" or any other tracking technologies.
How is my information secured?
Capital Associates takes reasonable measures that are designed to secure personal information from unauthorized access, use or disclosure. These measures include storing personal information in a controlled, secure environment, password protection for online information systems, and other similar controls designed to restrict access to personal information to those who have a legitimate reason to access it.  When we collect and transmit information it is protected using encryption, such as the Transport Layer Security (TLS) and Secure Socket Layer (SSL) protocols.
How can I change my communications preferences?
You can opt-out of receiving promotional or marketing communications from us at any time by using the unsubscribe link in the email communications we send or by sending an email to Capital Associates, at wruggiero@capitalassociates.com. If you or your organization are a Capital Associates customer, supplier, or business partner, we will still send you non-promotional communications that relate to our business with you.
Updates to this Privacy Statement
Capital Associates may update this Privacy Statement from time to time. If we modify our Privacy Statement, we will post those changes on this page and update the revision date in this document. We encourage you to review this Privacy Statement periodically to be informed of how we are using your information and to be aware of any changes to this Privacy Statement.
How do I contact the Capital Associates?
Any questions or concerns regarding the use or disclosure of personal information should be directed to Wendy Ruggiero, 919.233.9901, or via U.S. mail at 5400 Trinity Road, Suite 309, Raleigh, NC 27607.
Date of Last Update: June 4, 2019